Managing a WordPress website can be challenging. The errors that you may encounter are endless. And some of them can be too intimidating. One of those errors is the "
Destination Folder Already Exists
" error.
There are multiple reasons behind this error, because of which it becomes even more difficult to deal with. But it's not invincible. You can fix it by following the right techniques.
In this guide, learn how to fix this error in WordPress.
Step-by-step Solution to Destination Folder Already Exists Error
When you understand how plugins and themes work, you can easily fix this error.
When you install either theme or plugin, the WordPress system works behind the scene and extracts the plugin files and folders. But if they already exist in the system, then you'll always get the "
Destination Folder Already Exists
" error.
The solution is straightforward: find the folder and delete it. Here's how to do it:
Open your cPanel
Click on File Manager under the Files section. It contains all the website's files and folders

If you host multiple websites, then select the website for which the problem occurs. If you host a single website, skip this step
On the left-hand sidebar, find the "public_html" folder
Then on the main panel, look for the "wp-content" folder. Open it by double-clicking on it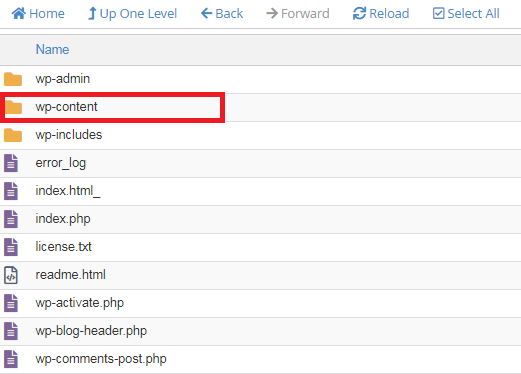 If you were unable to install a plugin, then open the folder that reads "Plugins." If loading themes is the problem, click on "Themes"

Inside the folder, you'll see all the plugins/themes you have on your WordPress website. It doesn't matter whether they're active or not, they will be listed here
Check if the plugin that you're trying to install already exist. If so, right-click on it, and press delete
Now try installing the plugin once again. You shouldn't see the "
Destination Folder Already Exist
" error. So that's how you solve this error. For further assistance, contact the hosting provider.