A chat room is a digital destination where users can directly exchange texts and pictures with one another similar to WhatsApp and Discord. Many WordPress users ponder if they can create such chat rooms for their users. And the answer is yes. By installing the appropriate plugins and setting them up, you can create chat rooms for your WordPress users. In this article, we explain the process step by step.
Steps to Create Chat Rooms in WordPress
To get started, you need to install the Simple Ajax Chat plugin. It's a free WordPress plugin that allows you to create instant chat forums on any WP website. There's no third party installation or integration required.
Here are the steps you need to follow:
Go to WordPress plugin directory and search for Simple Ajax Chat
Install the plugin and activate it
Then navigate to Settings > Simple Ajax Chat
Visit the General Settings tab and provide a name for the chat room in the Default name section
Change other settings as well like if users are required to sign in, or they can use the logged-in username for chat. Furthermore, you can alter the appearance of the chat room
The next step is to display the created chat room on your WordPress site. So go to 'Shortcode & Template Tag' area on the settings page and click on it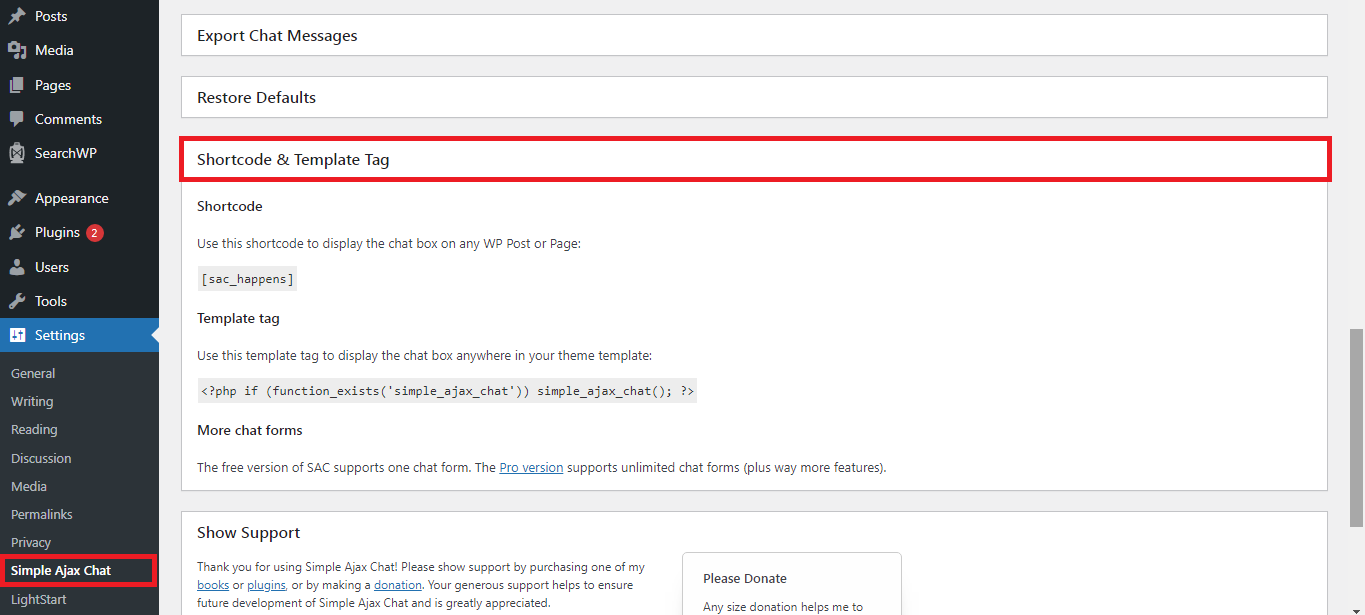 Copy the shortcode that you see
Then go to Pages > Add New.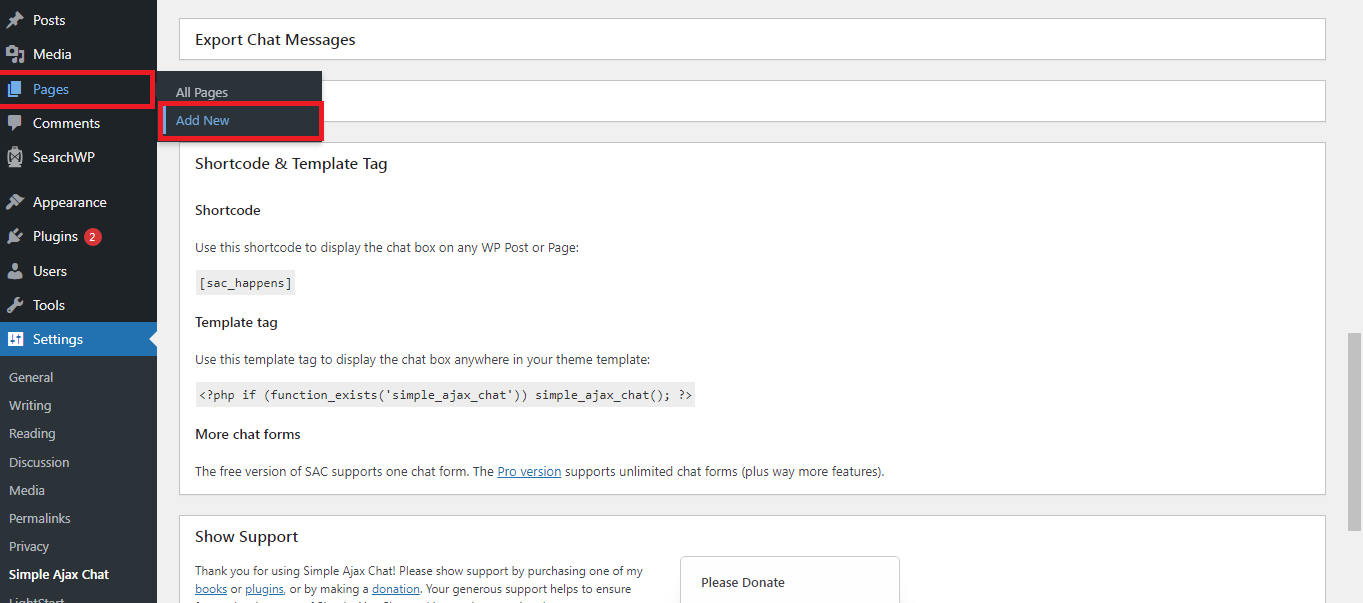 Create a new page and name it
Click on the "+" sign at the top next to the WordPress logo and search for 'Shortcode'
Tap on the Shortcode widget and then add the shortcode you just copied
Hit 'Publish' to save the changes
Upon visiting the new page from a browser, you'll see the chat room. You can log in and participate in the conversation and invite other users to join in. So that's how you create user chat rooms in WordPress step by step.